BUILDING
CONSTRUCTION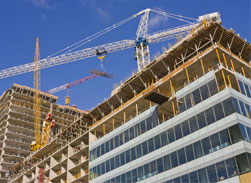 Building Construction is undoubtedly the most important industry in Iran. Therefore, there are more thousands of large and small Factories in Iran manufacturing the products used in this industry. Nanotejarat Co. has contract with over 1400 Manufacturers in Iran and has exported various products associated with Construction to Turkmenistan. Some of our Essential Exports to Turkmenistan include :
Sandwich Panel 4cm
Drywall Gypsum Boards 12.5mm
Ceiling Aluminum Tile
Granite Facade Stone
Cement
Plaster
I-Beam
Water Closet
Shower Box
PVC, UPVC Pipe
Faucet
Sink, Hood and Stove
Security Doors and Windows
RAW
MATERIALS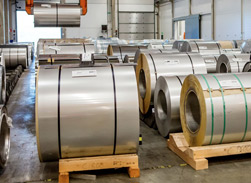 Iran is very well-known for its very rich mines and resources, Generally all kinds of raw material are available with high quality including Metal mines of iron, copper, lead, aluminum, …..
Also, Iran has very rich resources of Oil, Gas and Petrochemical materials. Nanotejarat Co. has contract with more than 1700 companies in this field and can offer you the best possible price and quality. Some of our Essential Exports to Turkmenistan include :
Polyethylene Products
Steel Wire Rod
Metal Spring
Lead Powder and bar
Steel and Stainless Steel Sheets
Copper
Aluminum bar
Industrial Colors
Glue
WAX
Rubber Band
Plastic and Rubber products
INDUSTRIAL
EQUIPMENT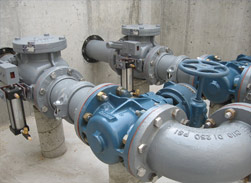 Iran is a developing country with necessary resources for manufacturing industrial equipment and the Market for it. Therefore, there are thousands of industrial factories in Iran manufacturing high quality industrial equipment and with the essential standards guaranteeing the quality and durability. Some of our Essential Exports to Turkmenistan include :
Industrial Valves
Polyethylene and Steel Pipes, Flanges, ...
PVC and UPVC connections
Mechanical Tools
Bolt, Nut and Stud bolt
Chain and rope
Electro Pump
Electro Gearbox
Engine and Spare Parts
CNC Machine
Industrial Machineries
Friction Plates, Brake Bads,...
Agree-Cultural Machiney
WHO WE ARE
Nanotejarat Co. Was Stablished in 2007 by a group of industrial engineers and technicians including Mechanical Engineers, Civil Engineers, Petrochemical Engineers and Computer engineers to help develop technical information associated with Iran Industry inside and outside Iranian Border.
This company was later expanded by setting contract with more and more Iranian Manufacturers and by 2015 reached the highest number of contracts with more than 3000 Iranian factories and industrial groups.
WHAT WE DO
We help the customers of Iranian Products and raw Materials have a smooth interaction, and buy the best quality, lowest possible price and certified products. We also make sure that the process takes place within the delivery time and the shipment corresponds with the invoice quantity and quality.
We have staff for every part of the process including qualified engineers to check the quality and certificates, shipping experts to evaluate the shipping process, handlers to make sure to meet the delivery time and engineers to observe the righteousness of shipment quality and quantity.
HOW WE DO IT
Having Contract with almost every manufacturer in Iran, helps us simplify the process of exporting high quality and low price Iranian products and raw materials to any customer that is eager to buy from Iran.
After receiving your inquiry, we simply canvas among our vast database to find the Iranian manufacturers of your product and ask for a prompt quotation. After receiving the quotations we send you the proforma-invoice and send you pictures and samples if Necessary.
OUR VISION
It is every company's vision to become international. to accomplish such a goal, however, every company follows some guide lines. Our guide lines are basic, but proven to be fruitful. Mutual Benefit, Better yet, Multi-dimensional profit.
Our customers profit by purchasing high quality, low price, inspected products within the right time. We profit by increasing our transactions with manufacturers and exporting the products and the factories profit by simply selling their goods.